What is a binding financial agreement?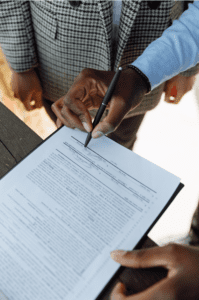 The Family Law Act allows parties in a marriage or de facto relationship to enter into a binding financial agreement or pre-nuptial agreement to manage their assets and finances during their relationship and to set out the way these assets will be divided in the event of a divorce or breakdown of a relationship. The financial agreement is a way the couple can opt out of the court's jurisdiction to deal with financial matters.
It is recommended that binding financial agreements be entered into before marriage or the start of a relationship, however they can be entered into at any point in time during a relationship, as long as it is not more than 12 months after an order for divorce.
Requirements of a financial agreement
For a financial agreement to be binding, each party must have received independent legal advice. The agreement must also:
Be in writing and signed by both parties who are contemplating marriage or de facto relationship, are in a marriage or de facto relationship or have separated or divorced;
Include a statement from each party that they obtained legal advice before the agreement was signed;
Include a signed statement by a legal practitioner certifying that the advice with respect to the parties rights in entering the agreement was given;
Involve a copy of the legal practitioner's statement being given to the other party or legal practitioner; and
Not have been terminated or set aside by the court.
Reasons for a financial agreement
Some of the main reasons for obtaining a binding financial agreement are:
You have more money, property or assets than your partner when the relationship begins;
You may be entitled to an inheritance or large gift at some point in the future;
You operate a family business or investment you want to protect; and
You already have children from a previous relationship who need to be financially protected.
Terminating a financial agreement
In order to set aside a binding financial agreement, the parties can enter into another financial agreement that states that the former agreement is terminated, or they can enter into a termination agreement which must be signed by both parties who have received independent legal advice in regard to the termination. For de facto couples, any financial agreement will terminate if they later marry.
Pursuant to section 90K of the Family Law Act for married couples, or section 90UM for de facto couples, a court may make an order to set aside a financial agreement if they are satisfied that:
The agreement was obtained by fraud;
A party to the agreement entered into the agreement for the purposes of defrauding or defeating creditors of the party or another person, or with reckless disregard to the interests of creditors of the party or another person;
The agreement is void, voidable or unenforceable;
Circumstances have changed since the agreement was made and it is now impracticable for the agreement to be carried out;
Circumstances relating to the care, welfare and development of a child of the marriage have materially changed and as a result the child or a party to the agreement will suffer hardship if the court does not set aside the agreement;
A party to the agreement engaged in conduct that was unconscionable in the making of the agreement;
A payment flag is operating on a superannuation interest covered by the agreement and there is no reasonable likelihood that the operation of the flag will be terminated by a flag lifting agreement; or
The agreement covers at least one superannuation interest that is an unsplittable interest.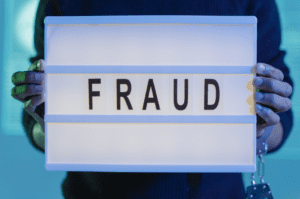 More information can be found on the Federal Circuit and Family Court of Australia website.
Nicola Maltman – Law Clerk – Matthies Lawyers
Should you have any queries in regard to family law matters, including financial agreements  please contact Matthies Lawyers for an obligation free consultation or call +61 3 8692 2517 today.
Disclaimer: This article contains general information only and is not intended to be a substitute for obtaining legal advice.