If you have decided to see a family lawyer regarding a family law issue, it is helpful to prepare and gather the necessary information and documentation to bring along to your first family law appointment. At Matthies Lawyers, we advise the use of the program Settify before the initial appointment, to help save time and costs when gathering information.
Settify will help guide you to find the information you need for your first appointment. With the information you provide, Settify will help generate an executive summary of important information, a brief chronology of significant events in the relationship, a spreadsheet of property pool division, and a balance sheet of the client's assets and liabilities.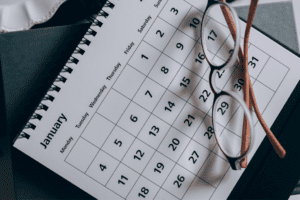 Information  
Some of the key information that you may be asked to enter or information that you should consider are:
1. General background information regarding you and your partner e.g. age, health concerns, gross income, desired outcomes, and any concerns you may have;
2. Key dates of your relationship;
3. A list of current assets owned jointly or solely by you and your partner e.g. bank accounts, properties, shares, investments;
4. A list of current liabilities such as mortgages;
5. Information about the respective asset position of you and your partner at the commencement of the relationship;
6. Information about financial contributions made during the relationship, including gifts or inheritances received;
7. Current superannuation balances and details;
8. Information about current and future earnings;
9. If there are children involved:
a) The roles played in terms of care of the children during the relationship;
b) Parenting arrangements moving forward;
c) Child support such as the payment of school fees and other expenses;
10. The name and details of any Family Trust involved. This will include who the Trustee and Appointor are, the assets the trust holds, who the Beneficiaries are, and a copy of the Trust Deed;
11. Any other items which may be of particular value to you such as a family pet.
However, if you haven't been able to obtain all the necessary documents for your first family law appointment, do not stress as we are here to help! Your first meeting is a chance to obtain advice regarding your circumstances and to ask any specific questions you want to be addressed, so it is helpful to write down any questions you may have before attending the appointment. It may also be helpful to consider bringing a support person with you to the appointment as a lot of information will be discussed and they can help write brief notes on your behalf.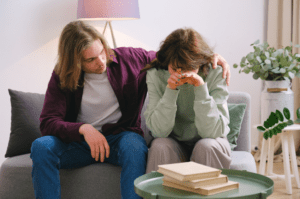 Nicola Maltman – Law Clerk – Matthies Lawyers
Should you have any queries regarding family law matters, please contact Matthies Lawyers for an obligation-free consultation or call +61 3 8692 2517 today.
Disclaimer: This article contains general information only and is not intended to be a substitute for obtaining legal advice.