Before the merger of the Family Court and Federal Court this year, the Family Court was used to deal with complex matters. On the other hand, the Federal Court was used to take the load off the Family Court by dealing with less complex matters. They had less formal processes and procedures in place, which resulted in a high number of cases being heard. In this two-court system, the main entry point for family matters was the Federal Court. Unfortunately, both courts had extremely long delays, with some litigants waiting up to three years for a trial and a further extended period for a judgment.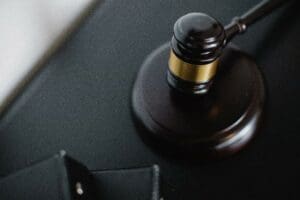 The new set-up
On 23 February 2021, the Commonwealth Parliament passed two Acts to merge the Family Court and Federal Court into one. The new court is named the Federal Circuit Court and Family Court of Australia (FCFCA) and came into operation on 1 September 2021. The court is divided into two divisions, Division 1 which deals with complex family law matters and appeals, and Division 2 which is the single-entry point for all family matters except appeals. Complex matters that are introduced in Division 2 can then be referred to Division 1 by the Chief Justice. The new court saw the implementation of one entry point, a set of single rules for all family law matters, one set of forms that will be used across both divisions, new consequences for lack of compliance, and new rules that impose limits on the length of affidavits and interim hearings.
Positive impacts
The new set-up aims to resolve the backlog of unheard matters and reduce waiting times amongst new family law matters. Furthermore, it is hoped that the FCFCA delivers cost-effective and efficient judgment within 12 months of filing an application.
Potential consequences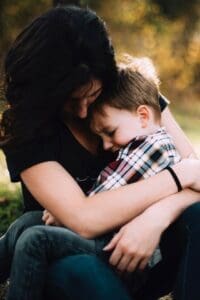 The merger of the Family Court and Federal Court has been widely opposed with concerns being expressed in regard to the impact on women and children. Many believe that instead of a reconstruction of the court system, more funding should have been provided for specialist family judges. In recent years, there has been an increase in the number of cases with issues of family violence and therefore there is a real and serious need for highly specialized judges. The previous Family Court was specifically designed to provide specialized support in vulnerable areas, such as the safety of children and family violence. The concerns surrounding the new court are that the judges will not have had enough extensive training in areas of domestic violence and child abuse and there will be less specialization to deal with the matters involved. Furthermore, it is also believed that instead of being more cost-effective and efficient, it will have the opposite effect and it will increase costs, delay, and stress for families. For lawyers, this could potentially mean supporting clients through longer and more difficult processes.
Whilst we do not know yet what the actual impacts of the merger will be, Matthies Lawyers are here to help you through your family law matters.
Nicola Maltman – Law Clerk  – Matthies Lawyers
Should you have any queries in regard to family law matters, please contact Matthies Lawyers for an obligation-free consultation or call +61 3 8692 2517 today.
Disclaimer: This article contains general information only and is not intended to be a substitute for obtaining legal advice.