Negotiation is a form of alternative dispute resolution that allows the parties involved to reach a mutually acceptable agreement without going to court. Successful negotiation requires give and take where you are making concessions that may be more important to the other side than they are to you.
How to begin negotiation
The best way to begin negotiation is to have a discussion with the other party about your goals and challenges, rather than sending out to the other party everything you want, without considering what they want. You want to be able to discuss what you are hoping to be able to achieve out of the negotiation with the other party, which aims to help each party consider the other party's needs and wishes to help come to a mutually beneficial agreement.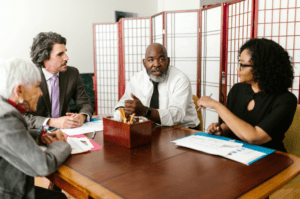 Negotiation tips and strategies
Assertive communication
When negotiating, you want to be able to use confident and considerate choices of language that makes clear what you are seeking without being too demanding of the other party. It is also best to avoid direct criticisms of the other party.
Avoid coercive leverage
Often when negotiating, people are inclined to use coercive leverage to influence the other party. This may occur if there is a slight power imbalance, and one party has other good alternatives if the deal falls through. In this case, the 'stronger' party may be able to convince the other party that they do not 'need' the deal, so it is in their power to dictate all the specific terms of the negotiation. However, it is a good idea to instead focus on positive leverage, that is, on what you can offer the other party that no one else can.
Introduce other parties into the negotiation
Find someone who is a key decision maker or has the potential to be able to influence others. This can dramatically change the outcome of the deal if that person is extremely persuasive and can help the other party see the offer in a new light.
Splitting the difference
This is often a good tactic to use when the parties' offers are monetary and are not miles apart. Throughout this process you can offer to concede on several items in exchange for concessions on their side. You may also be able to introduce other conditions into the split that had not been mentioned before. It is also good to set the parameters of the split so you have an acceptable fallback range of what you would be happy to receive.
More do's and don'ts of effective negotiation can be found here.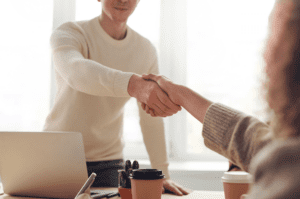 Finally, one key thing to remember throughout the negotiation process is that it can be a positive experience to help develop a relationship with the other party to aid future deals or manage your ongoing relationship with them. Therefore, rather than being unfair and ruthless in the negotiation, try to build a relationship with the other party and come to a compromise, which will lead to better trust for future negotiation.
Nicola Maltman – Law Clerk – Matthies Lawyers
Thus should you have any queries in regard to negotiation or any family and business law matters, please contact Matthies Lawyers for an obligation free consultation or call +61 3 8692 2517 today.
Disclaimer: This article contains general information only and is not intended to be a substitute for obtaining legal advice.