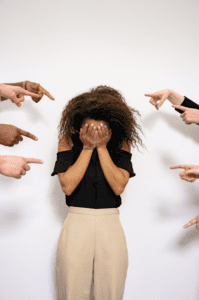 Recent surveys conducted in 2020 revealed that the COVID-19 pandemic increased the frequency and severity of violence reported against women and of first-time family violence reporting. With these alarming statistics, the public seems to focus on physical abuse rather than emotional or social abuse, however statistics show that emotional abuse is more common. Statistics reported by the Australian Institute of Health and Welfare in 2018 show that 1 in 4 women and 1 in 6 men have experienced emotional abuse by a current or previous partner, whereas 1 in 6 women and 1 in 16 men have experienced physical or sexual violence by a current or previous partner.
What is social abuse?
Social abuse is a form of domestic or family violence that involves behaviour that aims to cut you off from your friends, family, or community. It may also involve a person trying to damage your relationship with others or ruin your reputation. This can occur in the home, at work, in public, over the phone or over the internet. It is likely a recurring behaviour and could be coupled with other forms of abuse. Overtime this behaviour aims to undermine the victim's sense of identity, independence, and self-worth with the focus of trying to control or scare them.
How to recognise social abuse?
Some signs to look out for that may indicate social abuse are other people:
Stopping you from seeing friends and family;
Not allowing you to leave a certain place such as your room;
Not allowing you to participate in social activities;
Needing to know where you are and what you are doing at all times;
Restricting your forms of movement such as access to a car or public transport;
Checking or interfering with your own personal social media;
Sharing private information or photos without your permission;
Spreading lies or damaging information about you, either to your family and friends or via social media.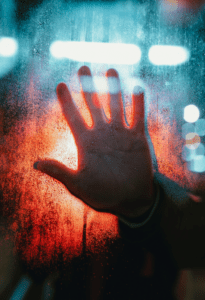 Who commits social abuse?
A current or ex Husband, wife, partner, girlfriend or boyfriend;
A family member;
Carer or paid support worker;
Anyone else that you may live with or see often.
Who to contact?
If you or someone you know is experiencing social abuse, please contact 1800RESPECT by calling 1800737732 or visit their website for an online chat. It is also recommended to speak to a lawyer to help inform you of your rights.
Nicola Maltman – Law Clerk – Matthies Lawyers
Thus should you have any queries in regard to domestic or family violence matters, please contact Matthies Lawyers for an obligation free consultation or call +61 3 8692 2517 today.
Disclaimer: This article contains general information only and is not intended to be a substitute for obtaining legal advice.