When a person creates a Will they appoint an Executor; the person in charge of administering the Will Maker's estate when they die. However, sometimes circumstances change from when the person creates the Will, and the nominated Executor is no longer capable to act in their role when the time comes. Thus, the removal of the  Executor from the Will may be the best option.
When can a person be removed as an Executor?
Under the Administration and Probate Act 1958, a court may order the discharge or removal of an Executor after Probate has been granted if:
The Executor remains out of Victoria for more than two years;
Where the Executor desires to be discharged; or
The Executor refuses or is unfit to act or is incapable of acting.
However, the court does not lightly interfere with a person's choice of an Executor and will only make a removal ruling in serious circumstances. For example, in the case of Pappas v Vasiliades [2021] VSC 720, the attempts to have the Executor removed were not granted due to insufficient evidence and lack of interest in the proceeding.
When is a person unfit to act?
– There is a conflict of interest between the Executor's interest and the beneficiaries (someone named in the will to receive certain assets) that causes the Executor to be unable to act properly;
– Failure to communicate with beneficiaries;
– Unreasonable delay in calling in the assets of the estate;
– Executor breached or neglected their duty;
– A lack of mental capacity;
– Putting at risk estate assets; and
– Repeated failure to provide accounts and information.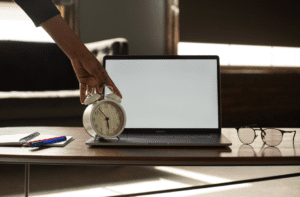 Appointment of executor
After an Executor has been removed, the court may appoint a replacement Executor to continue the duties as a legal personal representative of an estate.
Choosing the right executor(s)
When making your Will, your choice of Executor should be someone who you trust to act appropriately and to manage their duties competently. You can appoint more than one Executor if you feel that a sole Executor would not be able to deal with all the tasks required. You are also able to appoint an independent professional Executor such as a lawyer or a trustee company who has far greater experience in dealing with the administration of an estate.
Beneficiary challenging the fitness of an Executor to act
If you are a beneficiary wanting to challenge the fitness of a person who has already been appointed as the Executor of an estate, please contact a solicitor to get legal advice. It is also encouraged to make all attempts to resolve any disputes with the Executor outside of the court to save time and costs, as successful applicants may still be ordered to pay the court costs of the original Executor.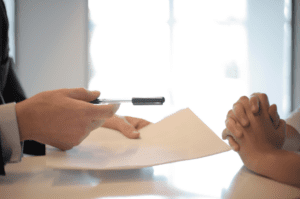 Nicola Maltman – Law Clerk – Matthies Lawyers
Should you have any queries concerning Wills and Estates, please contact Matthies Lawyers for an obligation-free consultation or call +61 3 8692 2517 today.
Disclaimer: This article contains general information only and is not intended to be a substitute for obtaining legal advice.