When a person dies their Will comes into effect to deal with their estate, but what happens if both parties/ parents/ business partners die at the same time? Whose Will takes first effect?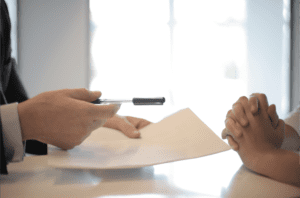 The Succession Act 2006 regulates how an estate is distributed upon the death of a person. Generally speaking, the Will of the first person to die takes first effect. In most cases, a person will leave their estate to their spouse and then to their children. The issue which arises with the first effect rule is when there is a more complex family unit or when each party's Will does not match. This type of complexity is particularly common when people have blended families which include children from previous relationships. In a case where each party to the couple has children from the previous marriage, unless all biological children and step-children are included in each party's Will, one of the party's children could potentially lose their interest in the estate.
How does the law operate when both parents die simultaneously?
In accordance with the Succession Act 2006, if it is impossible to determine which parent died first (for example in the case of a car accident where both parents die), the younger parent is deemed to have died second and their Will is the one which takes effect.
The reason for this rule is because if Wills are to take effect in order of death, it may create an injustice where the parties have made Wills which anticipate that the younger person would survive the older person.
Common practice is to include a 30 day survivorship clause to ensure that there is no confusion in relation to the order of death and operation of the subsequent Will. Generally, if two people are in an accident and do not die simultaneously, they will die within a short period of each other. For example, if the older person dies 29 days after the younger person, the older person will still be deemed to have died first in accordance with the legislation.  This in turn avoids having to pass everything from one estate to another estate.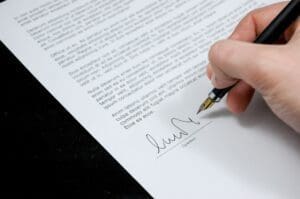 Seeking expert legal advice for succession planning in your Will
It is important when drawing up a Will to seek legal advice to ensure it achieves your desired outcome. With more and more people contesting Wills and family structures becoming ever more complicated, it is important to plan for the unthinkable, of both parties/parents/business partners dying simultaneously.
At Matthies Lawyers, we are experts in identifying and rectifying any potential issues with a client's Will. When drawing up a Will it is best to ensure you cover all circumstances to reduce the risk of your Will being challenged in the future.
Should you have any queries in regard to succession planning and/or Wills, please contact Matthies Lawyers for an obligation free consultation or call +61 3 8692 2517 today.
Disclaimer: This article contains general information only and is not intended to be a substitute for obtaining legal advice.