Family Dispute Resolution (FDR) is defined in section 10F of the Family Law Act 1975 (Cth) as a process in which an independent family dispute resolution practitioner helps people affected by separation or divorce to resolve some or all of their issues. Simply put, FDR is a process which helps to resolve family disputes without involving the court system. The most common issues dealt with are property, finance and child contact in a divorce and separation, however, other issues may involve relationships, parenting, inheritance or grandparents' rights.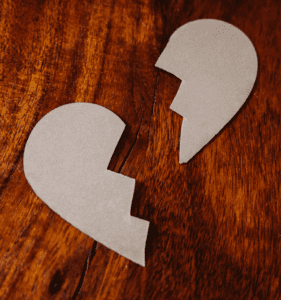 Is FDR compulsory in family law proceedings?
Before you can make an application to the court, you must have attempted FDR and obtained a section 60I certificate under the Family Law Act. The reasons a Section 60I certificate will be issued are:
a) if one party failed to attend the FDR;
b) FDR was not appropriate due to reasons such as family violence or a large power imbalance between the parties; or
c) A genuine effort was made to reach an agreement, however one could not be reached; or
d) No genuine effort was made to resolve the matter, or the mediator decided that mediation should not continue.
There are some circumstances where a section 60I certificate is not required. These are:
a) When the parties are applying for parenting orders to be made by consent;
b) Where the court is satisfied on reasonable grounds that there has been or there is a risk of abuse to a child involved in the matter or a risk of family violence;
c) Where the application is made in circumstances of urgency or one or more of the parties is unable to participate in the process effectively.
What does a family mediator do?
A family law mediator is an impartial person who helps the parties in the dispute communicate. They do not reach a decision on behalf of the parties but ensure the conversation is fair and equitable.
Advantages
FDR has many benefits. It is less adversarial which creates a more friendly environment between the parties. This is beneficial, especially if the parties need to interact with each other for the rest of their lives because they have children together. It is also more efficient and less costly than litigation in the Family Court.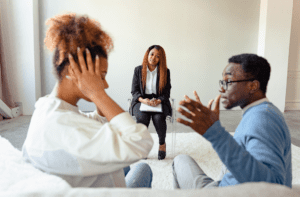 Do I need a lawyer?
You do not need a lawyer for FDR. However, you may feel more confident having a lawyer to guide you through the process. It is recommended to seek legal advice before attending FDR to help draft a Heads of Agreement which will help you address all matters and issues necessary. Furthermore, family law is an increasingly complex area requiring knowledge and a range of skills and abilities and therefore a lawyer will be able to provide you with the support to help resolve the dispute in a timely manner. However, the lawyer may not be allowed in the session if the mediator determines that their presence creates a power imbalance between the parties.
Nicola Maltman – Law Clerk – Matthies Lawyers
Thus should you have any queries in regard to FDR or any family law matters, please contact Matthies Lawyers for an obligation free consultation or call +61 3 8692 2517 today.
Disclaimer: This article contains general information only and is not intended to be a substitute for obtaining legal advice.