When a marriage breaks down, parties to the marriage may want to apply for divorce straight away. However, many people are unaware that in order to get divorced, you must meet certain requirements.
12 months separation
Section 48 of the Family Law Act stipulates that to apply for divorce, you must have been separated and lived separately apart for at least 12 months. The date of separation will also not be included in the 12-month period. For example, if you and the other party to the marriage separated on the 1st of January 2021 you would not be able to make an application for divorce until at least the 2nd of January 2022.
The court must also be satisfied that there is no reasonable likelihood of cohabitation being resumed. In the Marriage of Todd, the court determined that separation must involve the intention to separate, an action upon this intention to separate and communication of this intention. Therefore, if one party was unaware that the marriage had ended because there was no communication of intention to separate, the 12-month period of separation has not commenced.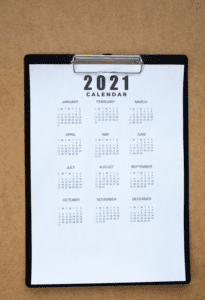 What if we are living under the same roof?
It is possible for you and your spouse to be separated but continue living under the same roof. If you and your spouse lived in the same home for some or all of the 12-month period, you will need to file an affidavit to the court proving that there has been a change in the marriage. You must explain why you continued living under the same roof and any intentions you have in changing these arrangements. For the court to be satisfied that there has been a change in the marriage, they will likely need to see a change in sleeping arrangements, reduction in shared activities, decline in performing household duties for each other, a division of finances and confirmation from friends and family that they believe you are separated.
What if we reconciled for a short period of time?
You are allowed to get back together with your spouse once for a period of up to 3 months without re-starting the 12-month period. However, if you get back together more than once or for longer than 3 months, the 12-month period will begin at the date of your last separation.
Marriage counselling
If you have been married less than two years you will need to file a counselling certificate proving that you have attended marriage counselling. The purpose of attending counselling is to discuss the possibility of reconciliation with your spouse.  If you are unable to attend counselling, you will need to file an affidavit seeking the permission of the court to apply for the divorce. In the affidavit, you will need to explain why you and your spouse have not attended counselling and any special circumstances of your case that may be prohibiting you from attending, such as family violence.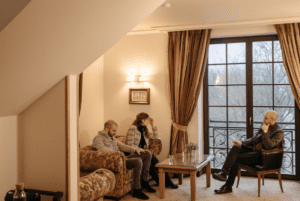 Applying for the Divorce
If you have been able to satisfy these above requirements, you will likely be able to apply for a divorce, however, you will also need to be eligible to apply for the divorce. To be eligible you will need to have been born in Australia, become an Australian citizen, or have been lawfully present in Australia for at least the last 12 months with the intention of you continuing to live in Australia. To apply for the divorce, you will need to fill out an online application. For more detailed information on how to apply please visit 'How do I apply for divorce' on the Federal Circuit and Family Court of Australia website.
Nicola Maltman – Law Clerk – Matthies Lawyers
Thus should you have any queries in regard to family law matters, please contact Matthies Lawyers for an obligation free consultation or call +61 3 8692 2517 today.
Disclaimer: This article contains general information only and is not intended to be a substitute for obtaining legal advice.