Wills, Deceased Estates, Probate and Powers of Attorney
We have experience in relation to:
Preparation of Wills
Preparation and letters of administration
Testators Family Maintenance Claims (Will disputes)
Powers of Attorney (Financial)
Powers of Attorney (Medical Treatment)
Administration of Estates
Wills and estate planning
While pondering your own passing is not something most of us want to think about, if you might leave behind loved ones or wish to benefit specific charities, it is something you must deal with. It is even more important to have an up to date Will if you own property, have dependent family members or are responsible for a business.
A Will is the best way to ensure that your assets are distributed in accordance with your wishes. If you die without a Will (intestate), the law will determine how your estate is distributed, which may not be in accordance with your wishes. Also, those who survive you will be left with a potentially stressful and difficult situation.
You must make a new Will when you marry or divorce, and you should review your Will if you have a child, buy a property or start a business. Matthies Lawyers have the experience required to guide you through the Will making process.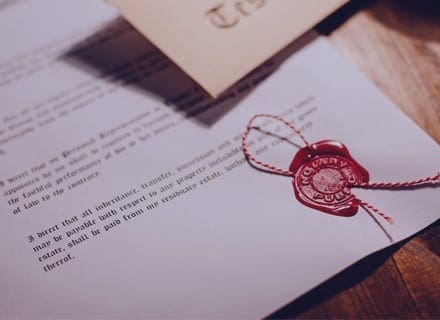 Powers of Attorney
It is important to consider what would happen if you become unable to manage your own affairs, even if the incapacity were temporary, for example, due to confinement in a hospital. By setting up Enduring Powers of Attorney for personal and financial matters, you can empower people you trust to manage your affairs should you become physically or mentally incapacitated.
A Medical Treatment Decision Maker is also available, to authorise trusted family members to make decisions about your medical treatment. These can be of great assistance to your treating medical team in the event you are unable to provide directions yourself, and they provide peace of mind that your doctors will be authorised to act in accordance with your wishes.
Probate and Letters of Administration
For those with a valid Will and with assets exceeding the minimum threshold, your Executor will need to make an application to the Supreme Court for a grant of probate, which is an order from the Supreme Court that authenticates your Will and authorises the nominated Executor proving your will to distribute your estate.
If you die without a Will (intestate) or the Executors appointed by your Will are unable to act, then upon application the Supreme Court will issue letters of administration.
Matthies Lawyers can assist you or your family in obtaining simple or complex grants of probate, letters of administration or to lodge a caveat where you seek to stop a grant of probate.
Will Disputes
Disputes around inheritance are fraught. Emotions frequently run high and can cause lasting damage to family relationships.
Matthies Lawyers can resolve your Will dispute, frequently by way of mediation rather than before a judge, which lessens the time, cost and emotional fall out. Where court proceedings are necessary, we have the experience to ensure you get the best outcome.
Whether you are contesting a Will, questioning the validity of a Will or seeking the removal of an executor, we have the experience you need to work through the many aspects of disputes relating to Wills and Estates.
Our main objective is to minimise the cost and expense for you while obtaining an outcome as quickly as possible.
We can assist you with:
Bringing or defending claims for further provision;
Proving that a Will was not valid, due to the will maker not having testamentary capacity;
Removing an executor who was not acting in the best interest of an estate;
Obtaining financial documents relating to the estate and forcing the executor to distribute the estate;
Undue influence and improper conduct
Cy-près applications
Interpretation of Wills
Informal Wills
Contact Matthies Lawyers to arrange a confidential discussion at our South Yarra offices about your desired outcomes.
Principal – James Matthies
Get Started with James
E-mail: info@matthieslawyers.com.au
Telephone: +61 3 8692 2517