Unfortunately, when marriages break down, children sometimes get caught up in the cross fire. Sometimes parents may be tempted to use access to the children as leverage in an effort to extract a more favourable property settlement or one parent may seek to demonise the other parent. Such approaches are contrary to what is expected of parents under the Family Law Act 1975 , which sets out that the best interests of the child must be the foremost consideration in making parenting arrangements.
Some parents hold a misguided and outdated noted that they have custody rights in regard to their children, whereas the Family Law system today is focussed on the rights of the child and the responsibilities each parent has toward the child, a subtle but significant difference.
The starting point is that both parents should share equal responsibility for the care and welfare of their children until they reach adulthood. There is a presumption that arrangements which involve shared responsibilities and cooperation between the parents are in the best interests of the child. While this does not mean that there is a presumption that children should live an equal amount of time with each parent, it does mean that each parent should expect to take part in making important decisions for their child, and that priority is placed on the child maintaining a close relationship with each parent and their extended families, unless there is good reason that this should not happen.
Parents should bear in mind that the best interests of the child may in some cases override the wishes of either of the parents or the child or both. There is a presumption that it is in the best interests of the child that they continue to have a loving and meaningful relationship with both their parents and other family members. Parents are encouraged to share responsibility for major decisions in the child's life, regardless of who the child lives with more of the time. A further key priority under the National Framework for Protecting Australia's Children 2009-2020, and the federal Family Law Act 1975  is that children live in a safe environment, free from violence, abuse or neglect.
It is important for parents to remember that while they may be conflicted during the separation process, they are going to need to work together to parent until their child reaches adulthood and they should be seeking to work toward co-operative parenting arrangements. This will require them to put aside their own differences and focus on what is in the best interests of their children, something that not everyone finds easy, particularly in the early stages of relationship breakdown. We recommend that couples separating should consult a psychologist, whether together or separately, in order to develop a strategy to cope with the inevitable stress that comes with the demise of a relationship.
If you and your former spouse or partner are able to agree on future parenting plans for your child following separation, you may decide to enter into a parenting plan or obtain consent orders approved by the Court. A parenting plan is a written agreement that sets out parenting arrangements for children and can be negotiated between you and your former partner alone, or with the assistance of lawyers or counsellors.
While parenting plans can be entered into without much time or effort with good will from both sides, the catch with parenting plans is that they are not legally enforceable, so if you believe there is a risk that your former partner may not uphold their side of the parenting plan, we recommend that you make an application to the Court for consent orders as soon as you are able to reach agreement. Consent orders provide a means for parents to record their intentions with the Court in a legally binding manner.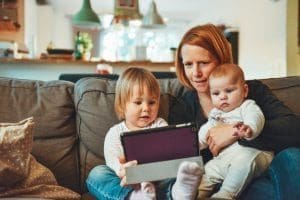 Consent orders must be signed off by a judicial officer, who reviews them to ensure they are just and equitable and in the child's best interests before endorsing them. Consent orders have the same effect as if they were orders made by a judge during a court hearing. This means that they can be enforced on application to the Court by a parent in the event the other party is failing to uphold their side of the agreement. Consent orders are arguably the most expedient way to have a binding agreement and the fact they are enforceable at law means parents are more likely to abide by them over the long term. They can be varied by application to the Court by either party.
In the event that you are unable to agree on parenting arrangements for your child, either parent may apply on their own to the Court seeking parenting orders. Before you can do so, usually you will be required to participate in pre-action procedures, including attending a Family Dispute Resolution Conference. If there is a history of family violence, it may not be appropriate to attend family dispute resolution. If you have concerns related to family violence, you should consult a lawyer or court staff prior as soon as possible.
Parenting orders usually deal with the following matters:
a) Who the child will live with;
b) How much time the child will spend with each parent and with other people, such as grandparents;
c) The allocation of parental responsibility;
d) How the child will communicate with a parent they do not live with, or other people, and
e) Any aspect of the care, welfare or development of the child.
Where parenting matters are in dispute in Court proceedings, an order will usually be made for the parties and children to meet with an experienced psychologist, psychiatrist or social worker for the purpose of obtaining a family report. Family reports provide the court with an independent assessment of any problems and assist the Judge hearing the matter to make decisions about arrangements for the children.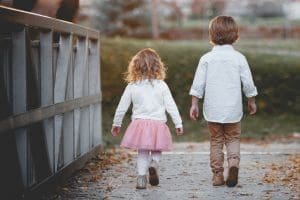 Parenting orders need to take account of the future needs of children, given they are likely to change as the child progresses through the education system. Parenting orders should also consider what will happen if one parent wishes to take the child overseas for holidays or to visit extended family members. Usually parties will agree that the children will not be taken to a country that is not a signatory to the Hague Abduction Convention regarding child abduction and if they must go to such a country, the orders should set out the circumstances under which this shall happen.
Children are often unfortunately brought into family law disputes between parents by one parent talking negatively about the other parent in an effort to encourage the child to take their side. Parents should resist the urge to do this, bearing in mind that it is in the best interests of the child for them to have a positive relationship with both parents, and that the child has a right to have a relationship with both parents and their wider families (providing they are not at risk of abuse or neglect).
Due to the increased focus by the Australian political system and the Courts on family violence, we are now seeing some parents (sometimes assisted by their practitioners) making unfounded allegations of abuse by the other parent. They may then seek to take out intervention orders against the other parent on the basis that they pose a risk of violence. While clearly family violence when it is genuine must be taken seriously and acted upon, parents should ensure they are not making false allegations in an effort to frustrate the other parent's contact with the child, as such action is not in the child's best interests and can result in a huge cost to the parties and taxpayers to fund the Court time needed to determine whether such allegations are accurate. Ultimately, parents must remember that their primary focus must be the best interests of the child, regardless of their personal feelings toward the other parent.
Should you have any queries in regard to child custody/parenting matters or concerns around family violence, please contact Matthies Lawyers for an obligation free consultation or call +61 3 8692 2517 today.
Disclaimer: This article contains general information only and is not intended to be a substitute for obtaining legal advice.