Superannuation is often the most significant asset in the property pool of separated couples. Research shows that approximately 42% of women nearing retirement have lower superannuation balances than men. Furthermore, approximately 60% of women suffer some form of financial hardship within 12 months of separation which could have been perpetuated by a lack of financial disclosure by a former partner. As 40% of people with superannuation have more than one account, getting full visibility of these records can be time-consuming, costly, and complex with parties often having to obtain a subpoena for employment records.
New law
On 20 November 2018, the then Minister for Women announced the 'Improvin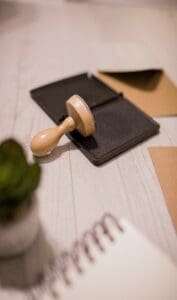 g visibility of superannuation assets in family law proceedings' measure, as part of the inaugural Women's Economic Security Statement. The Australian government provided $3.3 million to the Australian Tax Office (ATO) to develop and implement a secure electronic information sharing system. After several delays in this process, on 2 September 2021, both houses of the Federal Government passed the Treasury Laws Amendment (2021 Measure No. 6) Bill 2021 (Schedule 5) which amends the Taxation Act 1953 and the Family Law Act 1975 to improve the visibility of superannuation assets in family law proceedings. The legislation allows the ATO to release super information to a Family Court upon request.  Parties to property proceedings under the Family Law Act 1975 will be able to apply to Family Law Court registries for access to superannuation information from 1 April 2022.
What this means
The new law makes it harder for parties in a divorce to under-disclose or hide information about superannuation assets, and aims to address inequality in superannuation balances for women.  The Family Court looks at what is fair and equitable for both parties and helps couples to divide assets on a just and equitable basis. The new law aims to reduce the time, cost and complexity for parties seeking information about their former partner's superannuation, which will hopefully see a reduction in delays.
Nicola Maltman – Law Clerk  – Matthies Lawyers
Should you have any queries in regard to family law matters, please contact Matthies Lawyers for an obligation free consultation or call +61 3 8692 2517 today.
Disclaimer: This article contains general information only and is not intended to be a substitute for obtaining legal advice.