The defamation trial of divorced actors Johnny Depp and Amber Heard caught the attention of thousands of men and women around the world. The trial concluded on Wednesday 1st  June 2022 after six weeks of speculation, sensationalism, and outrageous headlines. Both sides won, and both sides lost. The seven-member jury awarded Depp more than $10m in damages, finding that all three statements he sued Heard over were defamatory. The jury also awarded Heard $2m after finding that one of the three statements made by Depp's lawyer Adam Waldman, which he cited in her countersuit, were defamatory.
Before a decision was made by the jury, the two questions on everyone's minds were "who is telling the truth?" and "did any of these events actually happen?". The answers to these questions may never be answered as no one else was present during the alleged incidents except for the two parties involved. So, who do we believe? Are we only inclined to believe the party who chooses to speak out? Can a male be a victim of domestic violence?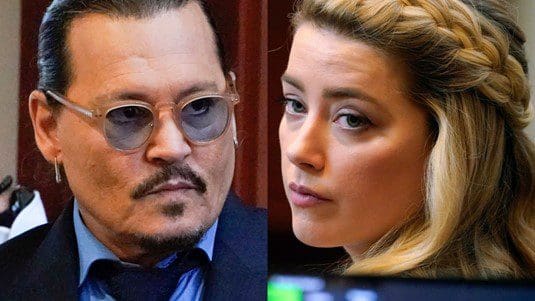 What is Domestic Violence?
The Family Law Act 1975 (Cth) ("the Act") defines family violence as violent, threatening or other behaviour by a person that coerces or controls a member of the person's family (the family member), or causes the family member to be fearful. The Act gives examples of the types of behaviour which may constitute family violence. This non-exhaustive list includes:
an assault
a sexual assault or other sexually abusive behaviour
stalking
repeated derogatory taunts
intentionally damaging or destroying property
intentionally killing or injuring an animal
unreasonably denying a family member the financial autonomy they would otherwise have
unreasonably withholding financial support which is needed to meet a family member's reasonable living expenses or the living expenses of their children, when the family member depends, entirely or predominantly, on the perpetrator for financial support
preventing a family member from making or keeping connections with their family, friends, or culture
unlawfully depriving a family member, or any member of their family, of their liberty
The Stigma Attached to Domestic Violence
Domestic violence is attached to the stigma that it is only the man who inflicts family violence on a woman however, the Depp v Heard trial challenged this mindset. It is difficult for many of us to grasp the concept that men can be victims of domestic violence. As a society, we are accustomed into the false belief that men can, and should, always protect and defend themselves against threats. According to the Australian Bureau of Statistics, 1 in 16 men have experienced physical or sexual violence at the hands of a current or previous cohabiting partner.[1] Many more have suffered at the hands of other family members.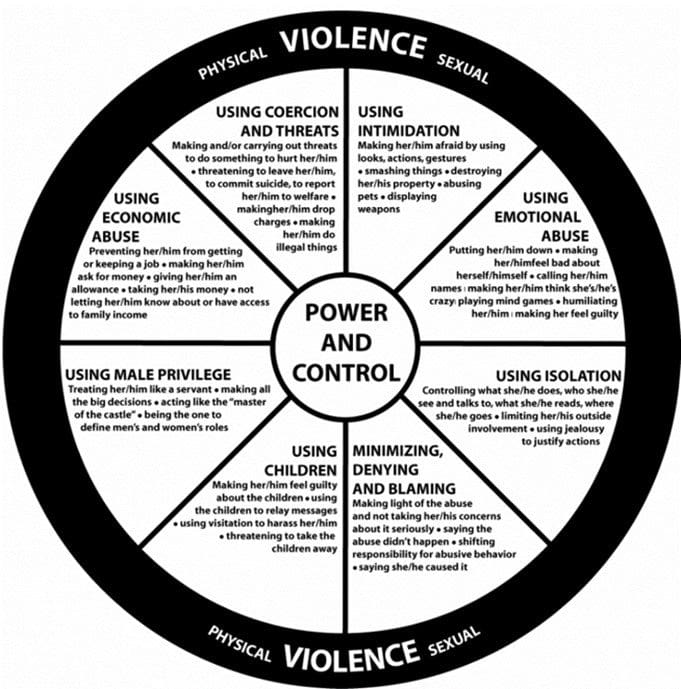 Many victims of domestic violence remain under the radar because they are ashamed that they have chosen to remain in an abusive relationship. An audio recording presented to the jury in the Depp v Heard trial hears Heard saying "Tell people it was a fair fight and see what the jury and judge think. Tell the world, Johnny. Tell them, 'I, Johnny Depp, I'm a victim, too, of domestic violence, and it was a fair fight,' and see if people believe or side with you." This audio recording was a defining moment in the trial as it depicts Heard emotionally and psychologically abusing Depp, telling him that no one would believe him if he told people he was a victim of domestic violence.
During closing arguments in the Depp v Heard trial, one of Heard's attorneys, Benjamin Rottenborn, described a series of Catch-22s that often entrap men and women who accuse their partners of domestic violence. "If you didn't take pictures, it didn't happen; if you did take pictures, they're fake," he said. "If you didn't tell your friends, you're lying; and if you did tell your friends, they're part of the hoax. If you didn't seek medical treatment, you weren't injured; if you did seek medical treatment, you're crazy." Irrespective of the gender, victims of domestic violence should not keep silent and they should seek help.
The Impact on Male Victims and Survivors
Male victims and survivors of domestic violence have voiced their support for Depp and said that this trial felt pivotal in changing what it means to be a male survivor. Feelings of humiliation are just a part of the stigma that has prevented so many men from coming forward to share their stories. Experts say that having a landmark case like Depp's serves a greater purpose, in a way, of normalising the conversation and raising awareness around the fact that men absolutely can be victimised and awareness around what that victimisation and that abuse might look like.[1] The Depp case may not lead to an increase in men reporting domestic violence however, it will encourage the global conversation around domestic violence and how it affects men, which may see an increase in people coming forward.
Chiara Nicolaci – Solicitor– Matthies Lawyers
Thus should you have any queries in regard to family law matters, please contact Matthies Lawyers for an obligation-free consultation or call +61 3 8692 2517 today.
Disclaimer: This article contains general information only and is not intended to be a substitute for obtaining legal advice.
[1] https://www.nbcnews.com/pop-culture/pop-culture-news/male-domestic-violence-survivors-say-feel-depp-heard-trial-turning-poi-rcna29742
[1] https://www.relationshipsnsw.org.au/what-to-do-if-you-are-a-male-victim-of-domestic-violence/