A family law property settlement is the division of property at the end of a marriage or de facto relationship. Under the Family Law Act, if parties cannot agree on a division of property themselves, an application for a court ordered property settlement must be commenced within 12 months from the date the divorce becomes final for married parties, and two years from the date of separation in a de facto relationship.  Leave can be sought for later applications if required.
Ideally, you should try to reach a property settlement as soon as possible, as assets and liabilities of both parties are considered at the time a property adjustment order is made, not at the time of separation, which means the property pool could significantly change over time, in ways that may not be to your advantage. As soon as possible, you should obtain advice from a family lawyer as to what they believe a just and equitable division of the assets of your relationship would be, and the best way to achieve that in your circumstances.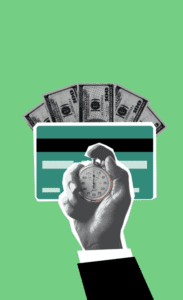 Have access to finances, documents and facts
It is essential to have access and control over your finances as much as possible. Closing any joint bank accounts or credit cards held with your partner may be advisable depending on your circumstances.  Identifying your asset pool is crucial and you will need to compile your financials from the previous financial year, along with any updated information. Having documents ready such as recent payslips, tax returns, bank and mortgage statements, statements for your superannuation balances, and any other documents that relate to the ownership of assets and liabilities is important for your lawyer to be able to assess and establish the asset pool.
It is also helpful to record significant facts about property purchases and any financial and non-financial contributions towards running your household. These should then be passed on to your lawyer to use, along with evidence such as bank transfers to back up your instructions. A clear timeline or chronology of important events during the relationship should be prepared and given to your lawyer.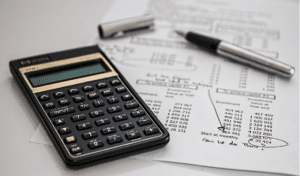 Engage an accountant early
It is helpful to engage with your accountant to bring any outstanding tax or financials for the previous year up-to-date. You will need to seek year-to-date or adjusted financials which will help provide an indicative value to the time that the financials are being assessed. This is particularly important if you are hoping to settle your property dispute before the end of the financial year. This may be necessary if you are a business owner and are worried that the property settlement rolling forward to the next financial year will impact on any business valuations.
Seek legal advice early
A lawyer will be able to provide you with guided advice to help you with any issues that may arise when dealing with the division of the asset pool. Obtaining this support early is important as coming up with a good strategy early on and being prepared to engage in negotiation and mediation early may increase the chances of the matter resolving by agreement without resort to litigation in the Federal Circuit and Family Court of Australia.
Nicola Maltman – Law Clerk – Matthies Lawyers
Thus should you have any queries in regard to property settlement matters, please contact Matthies Lawyers for an obligation free consultation or call +61 3 8692 2517 today.
Disclaimer: This article contains general information only and is not intended to be a substitute for obtaining legal advice.