When couples separate, the first step is to identify and value the assets of the relationship. Depending on the type of asset, some will be easier than others to value. Assets that have a current value such as money in a bank account or shares in companies are easy to value, however, assets that have a subjective value may be difficult. These assets can include real estate, intellectual property, artwork, and household goods.
Generally, a couple can either agree on a value of an asset based on their knowledge and publicly accessible information or agree on appointing an expert valuer to value the asset. Generally, valuations are done by agreement to enable a settlement negotiation to be entered into. Alternatively, they can be done by Court order if required or one party might commission a second valuation if they disagree with the valuation that was undertaken solely at the direction of the other party.
Businesses  
To value your business, a business valuer or external accountant will likely need to be appointed. They will need access to your business information such as ASIC searches, tax returns, financial statements, agreements, and constitutions. They may also require bank statements and invoices and details of liabilities. In terms of goodwill, this will normally be calculated by multiplying earnings by a subjective multiple based on factors such as levels of business growth and profitability over recent years. There is usually more room for second opinions when valuing businesses than when valuing property because the valuations of businesses are usually more complicated and often raise issues that a valuer for the other party may be able to criticise.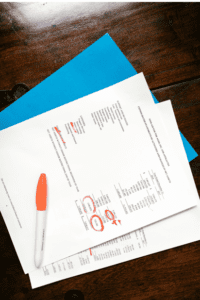 Real estate
If property is to be sold during the separation process, there is usually no need for an asset valuation as long as the property is sold on the open market to produce a determinative sale price. However, if the property is going to be retained by one party to the relationship, the couple may obtain estimates as to the value of the property in the hope of coming to an agreed value. Some parties are content to rely upon appraisals from say three local estate agents. However, often lawyers will advise their client that a formal property valuation should be obtained. Such valuations are often more conservative than appraisals undertaken by estate agents. Formal property valuations should be obtained through a jointly appointed single expert where possible because if the parties agree on a licensed valuer and jointly instruct them, it means they won't need to go to the expense of paying another valuer for a second opinion if they disagree with the valuation solely commissioned by their former spouse or partner.
Single expert
A single expert is a certified valuer registered by the Australian Property Institute. To appoint a single expert, one party can nominate the names of three valuers, from which the other party selects one; the parties can apply for an appointment of a valuer through an independent institution; or the parties can request that the court appoints a valuer from a list that each party provides to the court.
The property will be valued based on the 'fair market value'. This is the price a willing but not anxious buyer would be prepared to pay to a willing but not anxious seller. This price will be determined by the expert through a comparison of recent sales evidence, a yield analysis, or any other way the expert chooses. A report will then be prepared containing photos and descriptions of the property.
What if one party is unhappy with the valuation?
If one party is unhappy with the valuation, they are allowed to ask questions of the single expert within 21 days of the report being completed. If they are still unhappy, a second valuation may need to be obtained by a different expert. If the value obtained in the new report is 10% or more different from the first valuation, you can make an application to the court to have your second report considered.
The court will allow the report to be used as evidence if there is a substantial body of opinion different from that of the single expert, if the other expert knows of matters that are unknown to the single expert, or if there is a special reason for adducing evidence from the other expert.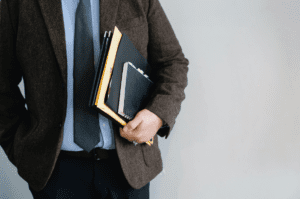 For more information on experts in family law, please see chapter 7 of the Federal Circuit and Family Court Rules 2021.
Nicola Maltman – Law Clerk – Matthies Lawyers
Thus should you have any queries in regard to family law matters and asset valuation, please contact Matthies Lawyers for an obligation-free consultation or call +61 3 8692 2517 today.
Disclaimer: This article contains general information only and is not intended to be a substitute for obtaining legal advice.